Crochet Festival Top Video Tutorial
Free pattern and Video Tutorial  for crochet festival top.  I know I'm tired of making hats and scarfs 🙂 Only a crocheter knows the Summer blues. I wanted to create a quick top to make for the warm weather approaching. This is perfect. You can wear it as a top or a beach cover.
More crochet top patterns
What I love the most about this crochet festival top pattern is its versatility.  Just by changing yarn colors result in a completely different looking top. Scroll down below to see the result of color changes & variegated yarn.
Scroll down for written pattern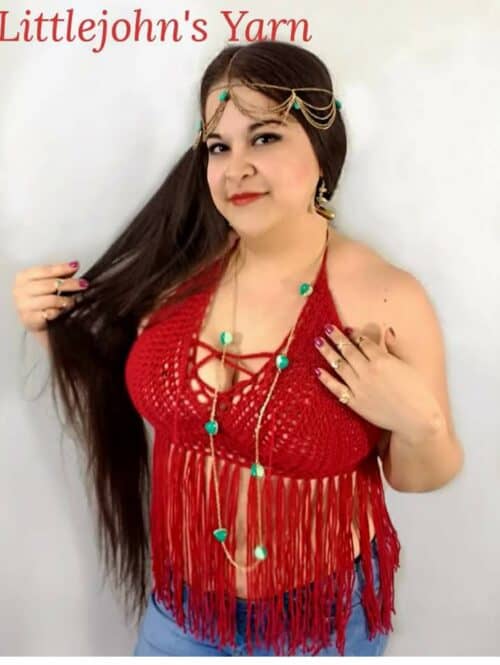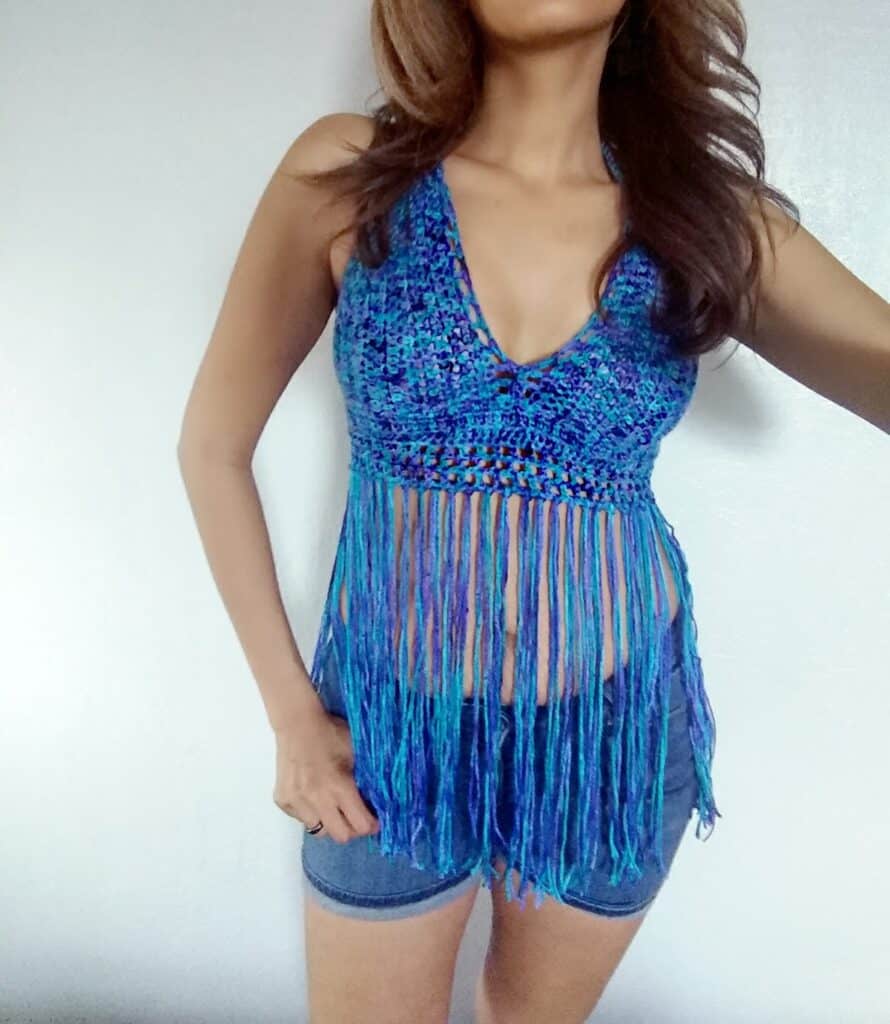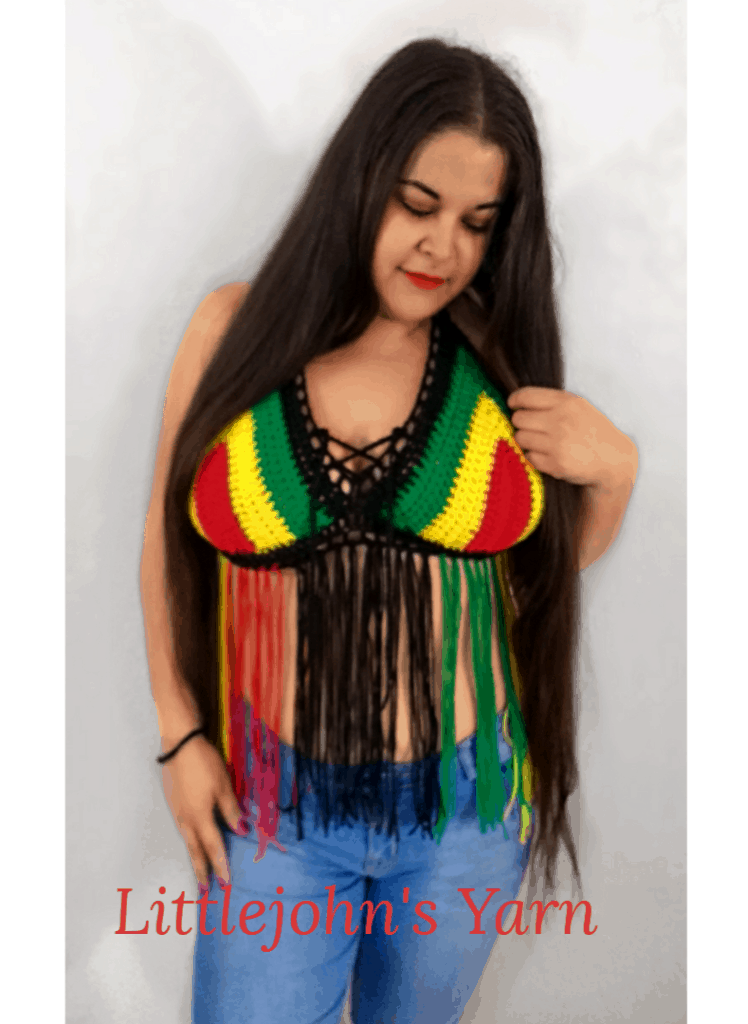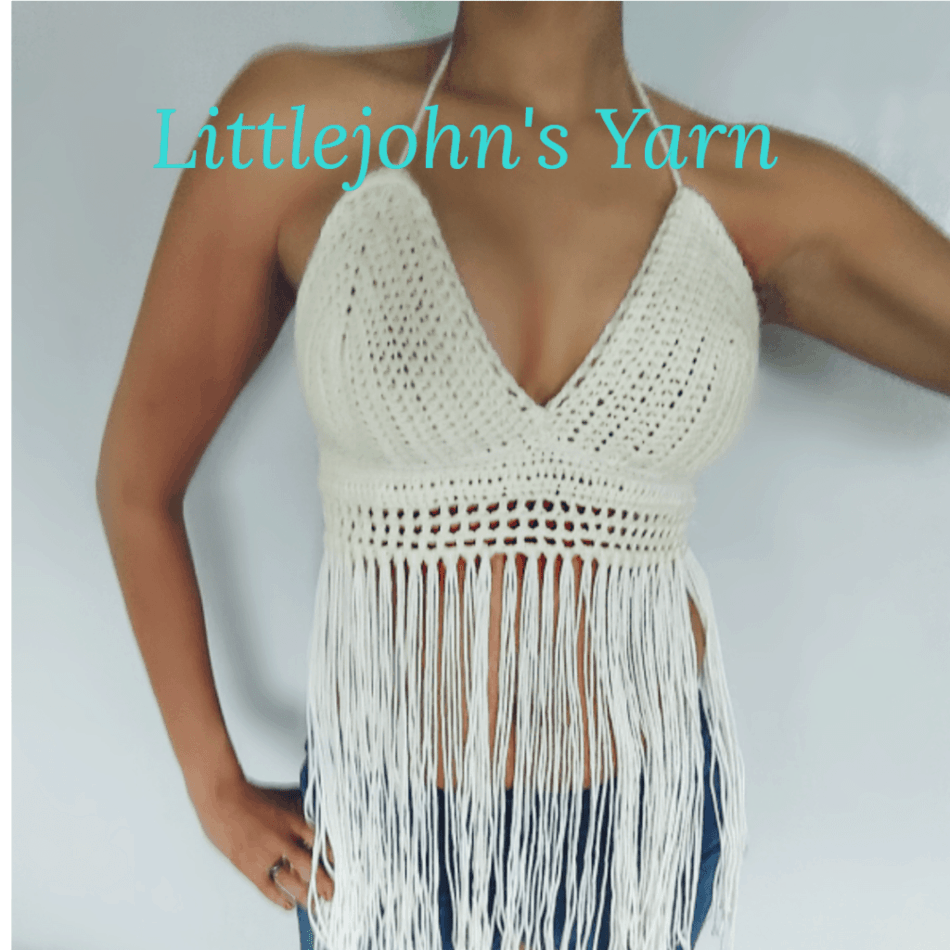 How To Crochet A Festival Top
Note: Size in pattern is for B/C/D cup. Size can be adjusted my adding or removing rows of hdc (row 3-11)
Material
Caron Simply Soft yarn
4 mm crochet hook
stitch marker
Stitches used
ch
sc
hdc
dc
Cup make 2
Row 1:  ch 15, sc in 2nd ch from hook, sc in the next 12,  3 sc in the last stitch (place stitch marker in middle sc). Working opposite side.  sc in the next 13 ch, turn
Row 2: ch 2, hdc in the same sc until you maker, 3 sc in top st, hdc down opposite side, turn
Row 3-11: repeat Row 2
Row 12:  Ch 4 (counts as dc+ch), sk st, Dc, ch 1, sk st, Dc repeat to to center maker, ch2, sk st, dc, ch 1 sk st, dc repeat to until end, fasten off
Neck Straps make 2
Double yarn, attach to top st of cup ch 75
Back Straps
ch 100, slp st to join at bottom of first cup, evenly sc across cup, place second cup next to first sc to join, evenly sc across to end, ch 100, fast off.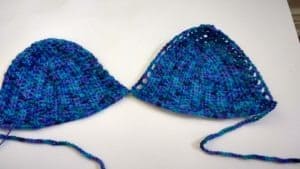 Body
Row 1:  slp st to join 15 ch from cup, ch 2, hdc same st. hdc across until first 15 st on strap.
Row 2:  ch 2, dc in the same st, dc across
Row 3:  ch 4 (counts as dc+ch1), sk st, dc, ch 1 sk st, dc repeat * to * across
Row 4: Chain 4, dc in top of last dc, ch 1, dc in top of last dc repeat * to *
Row 5:  Repeat row 4
Fringe
Cut tassels fringe according to your liking. My were 20 in cut folded in half