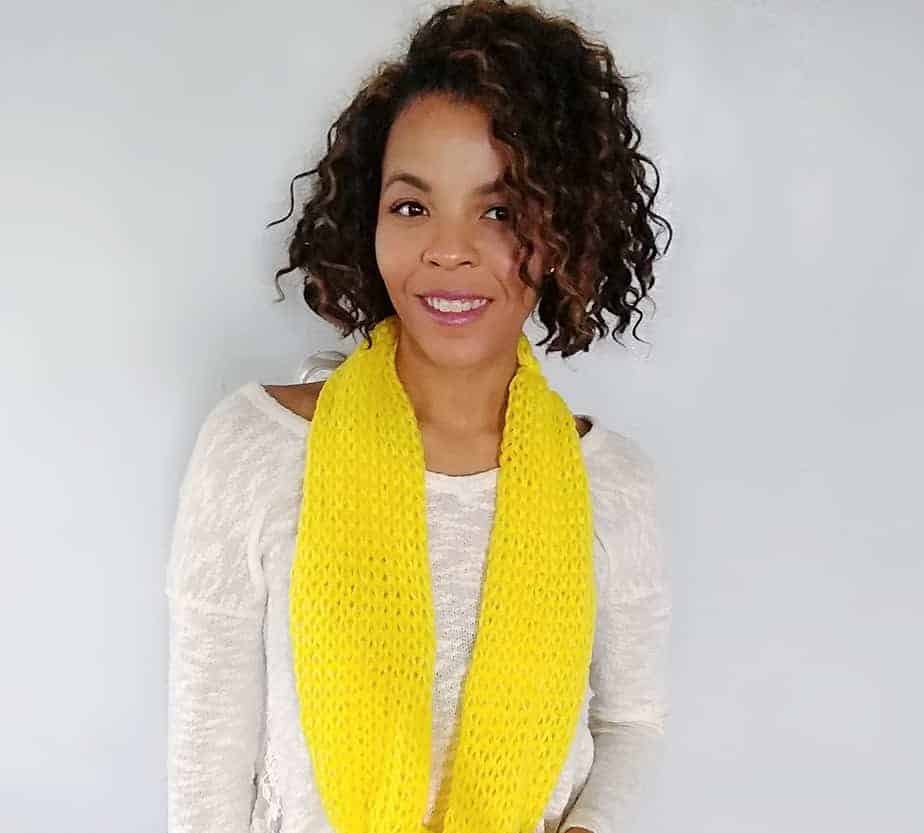 Hi, I'm Alysha Littlejohn! The founder, CEO, hands & heart behind Littlejohn's Yarn. I began my loving relationship with crochet at age 7 with memories of sitting at the foot of my grandmother's "lazy boy" chair teaching me how to hold a hook. I did not know it then, but here began a journey I couldn't imagine would grow to what it is today.
As a matter of fact, it wouldn't be until 2015 that crochet would become more than a hobby. It was then, for what seemed like the millionth time, someone told me to sell my work. For reasons, I may never fully grasp, this time it was the push needed to accept those first few custom orders. When not completing custom orders, I spent time creating items that I believed would make money.
Social media allowed me to grow within my niche & earn a decent side income. With each completed custom order, my ability to write patterns improved. The growth of this skill set made me realize that my heart was in pattern writing. 
Fast forward a couple of short years to the creation of my YouTube Channel, Littlejohn's Yarn. The only thing I truly knew was that I refused to be a channel that no one watched. Armed with this basic requirement, I began to research the in's & out's of analytics, social media platforms, & marketing. The more I learned, the more my crochet income grew.
As I enter 2020s, I am humbled to confidently list some of my accomplishments below & look forward to adding even more!
Teacher

Researcher

Crochet Coach

Featured on several blogs & websites 

Featured in Happily Hooked Magazine

Featured in UKs Let's Knit Magazine 

Brands I've worked with…

Addi Express – Skacel 

Premier yarn 

Kramer yarns 

Lion brand